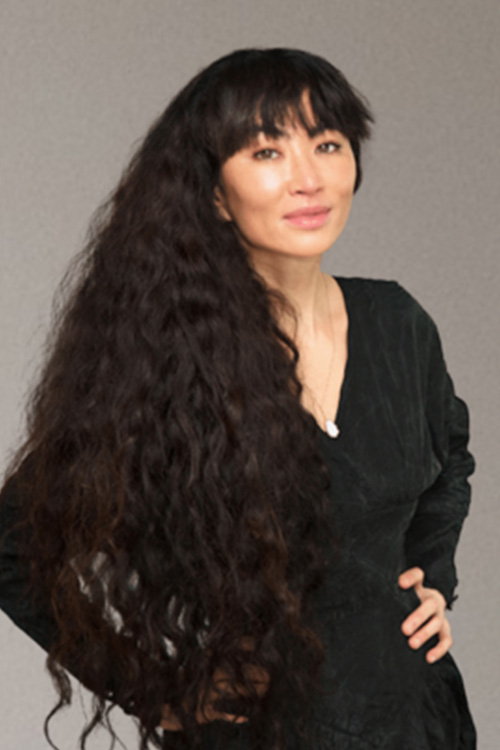 KIMBERLY HUERTH,
MD, M.Ed.
Dr. Kimberly Huerth is a board-certified dermatologist and American Society of Dermatologic Surgery fellowship trained cosmetic and laser surgeon. Dr. Huerth received her undergraduate degree from the University of South Carolina, graduating magna cum laude with a double major in English and Media Arts. She then spent the next decade teaching mathematics for Boston Public Schools, and during the course of this time earned Master's degrees in Education from both the University of Massachusetts and Northeastern University.
Dr. Huerth completed her post-baccalaureate pre-medical coursework at Harvard University, before earning her degree in medicine from the University at Buffalo. For her work on autoimmune bullous diseases, Dr. Huerth was awarded the Marvin N. Winer Class of 1939 Award for Outstanding Dermatologic Research by her medical school. She then completed her dermatology residency at Howard University in Washington DC, where she was trained and mentored by several of the world's experts in skin of color dermatology.
During her training at Howard University, Dr. Huerth was the recipient of numerous awards from the American Society of Dermatologic Surgery, the Women's Dermatologic Society, the American Society for Laser Medicine and Surgery, and other scientific organizations, that both recognized her scholarly achievements during residency, and allowed her to deepen her interest in aesthetic medicine by facilitating preceptorships with several leaders in the field of dermatology.
Dr. Huerth has published numerous articles in peer-reviewed dermatology journals, and has authored chapters in several dermatology textbooks. Her chapter on Skin Lightening Agents was most recently included in the 5th edition of the Handbook of Cosmetic Science and Technology, which was published in 2022, while her chapter on Lasers and Lights in the textbook Essentials for Aesthetic Dermatology in Ethnic Skin: Practice and Procedure, is forthcoming. In addition to her contributions to the dermatology literature, Dr. Huerth also serves as a member of the editorial board of the Journal of Drugs in Dermatology, a highly-regarded publication that focuses on the latest advances in aesthetic and medical dermatology. Dr. Huerth has regularly presented her work at numerous prestigious dermatology conferences, including the annual meetings of the American Academy of Dermatology and the American Society for Dermatologic Surgery.
Dr. Huerth utilizes her knowledge of skin biology as a board-certified dermatologist, technical skill as a fellowship trained cosmetic and laser surgeon, creativity, and keen aesthetic eye, to help her patients rejuvenate and carefully enhance their natural features. She has a special interest in performing laser blepharoplasty, fully and fractionally ablative and nonablative laser resurfacing, surgical excisions of benign and malignant lesions, and in treating a wide variety of scars including those caused by acne. Dr. Huerth also enjoys adding neuromodulators, as well as various biostimulatory and hyaluronic acid soft tissue fillers, to help patients both maintain the results of their laser treatments, as well as their innate skin quality. She prides herself on taking a thoughtful, individualized, and carefully curated approach to help all of her patients reach their aesthetic goals.
Do you like what you see?
Schedule an appointment
with Dr. Huerth